Batch PDF Merger Help Page
Using the Award-Winning Batch PDF Merger couldn't be easier. Our team designed this software to make merging your PDFs a quick and efficient process.
Basic Instructions:
First, you may select PDF files to be merged in one of two ways: Drag and drop your PDF files (or folder containing PDF files) into the application's window. Or, you may click the button "Click here to choose your PDF Files" to select PDFs.
Next, rearrange the files in any order by simply dragging and dropping the files in the program's window (to select multiple files, press the Ctrl key (Command key on Mac) while dragging).

If you need to split apart and view individual PDF pages, click the button "Split/View Pages". An arrow will appear next to each file in the right window - click the arrow to view each PDF page. Simply drag and drop the pages to reorder. Selected pages can be removed by clicking "Remove Page", which will delete the selected page(s) in the right window. (note: your original files will always remain untouched on your computer)
Finally, click "Merge Files", choose a name and location for the new file and you're on your way!
Troubleshooting and Tips:
Recommended Tools and Services
If you need to split your PDF files and permanently save the individual single PDF pages, you need our Multi PDF Splitter desktop tool.
If you've generated large pdf files which cannot be emailed (a very common problem), we recommend using one of these free services: SendSpace.com or Dropbox. Dropbox allows you free storage up to 2GB.
Video Tutorial: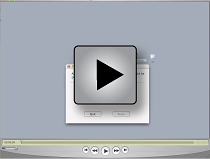 To Unistall:
Windows Users: Open Programs and Features by clicking the Start button, click on Control Panel, then click on Add/Remove Programs. Select Batch PDF Merger and choose remove.
Mac Users: Open the Applications folder and drag Batch PDF Merger into the trash.
For further assistance, please contact us at:
support@batchpdfmerger.com
Have additional questions?
Visit our FAQ page