Batch PDF Merger Reseller Program
Essex Software, LLC develops and provides PDF merging solutions for home users and businesses across the world. We have sold to clients worldwide, located in over 150 countries and distributed in 9 languages.
With Batch PDF Merger as part of your product portfolio, you will have new products that you can offer to your new and existing customers.
If you are in education, government, or a non-profit, read about these qualifications.
Advantages of being a Batch PDF Merger Reseller:
Advantages for YOU
Very competitive end-user prices
No minimum sales volume requirements
Substantial cost savings and discounts depending on the number of licenses ordered
Aggressive graduated discount price structure for Resellers with high volumes
An aggressive discount structure for Non-Profit / Schools / Government
Instant after sale support and service
Dedicated support team for Resellers
About our Product
9 Languages Available: English, Danish, Dutch, French, German, Italian, Portuguese (Brazil), Russian, and Spanish
Simple and easy-to-use software for your customers
An award winning desktop PDF tool recognized across the world
An aggressive discount structure for Non-Profit / Schools / Government
Widely accepted as the premier alternative to Adobe Acrobat, with lower cost of entry, smaller footprint, and hassle-free deployment across business of any size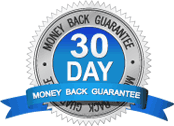 Buy without risk! If you're not satisfied in the first 30 days, we'll refund your money.
---
Payment Methods
Our online store offers secure payment methods with major credit cards and PayPal.

---
Secure Purchase
The Batch PDF Merger Online Store runs on secure Braintree technologies and highly secured servers with SSL certification.