Volume License Pricing
We offer volume license pricing for Batch PDF Merger. Discount pricing per license is shown below.
Quantity
You Save
1-4
0%
5-19
10%
20-49
15%
50-149
25%
150+
For medium to large company installs, Batch PDF Merger can now be installed on Windows-based servers. Please contact our Sales Department for more information.
If you are in education, government, or a non-profit, read about these qualifications.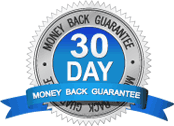 Buy without risk! If you're not satisfied in the first 30 days, we'll refund your money.
---
Payment Methods
Our online store offers secure payment methods with major credit cards and PayPal.

---
Secure Purchase
The Batch PDF Merger Online Store runs on secure Braintree technologies and highly secured servers with SSL certification.